Have you been sweeping the internet in search of a good English grammar book? Learning English on your own is possible. Many people have accomplished that before. For it to be effective and bring results, you need to invest in a good textbook, a grammar book, and possibly one vocabulary book.
Before you start learning, investing in good materials and creating an English study plan are necessary. Depending on your level and your goal, choose a manual. A grammar book will be your primary source of information, so make sure the book you choose is really good.
Free English Grammar by Mary Ansell comes to your aid! With this book, you quickly forget that you are learning at all! The book chapters are divided into several parts, so everyone will find something for themselves - from a beginner level to an advanced one. A huge advantage of this grammar book for learning English is that you will find various lexical and grammar exercises to check your understanding of the text.
Free English Grammar: About the Book
Book Name: Free English Grammar
Authors: Mary Ansell
Original language: English
Genres: Language/Non-Fiction
A Brief on Free English Grammar
The list of self-study English books should be not long. I assume that if you want to learn on your own, the choice on the market is large, but in fact only a few of them will work and available for every level.
Free English Grammar by Mary Ansell is the only grammar book I recommend. If you have this book, you won't have to look for another one. It is the perfect addition to the textbook, where you will find all the topics of English grammar. This grammar book is really far from the boring ones you may have used to go through in schools.
– A thorough look at all essential English grammar topics
– Each grammar topic is clearly explained and illustrated further through different examples
– Along with every major grammar theme you'll have access to loads of exercises, so you can learn more quickly and easily
– For a quick review, you can find a brief overview of how to use the different verb tenses and forms in English
– It also points out differences in formal and informal language
Free English Grammar Book Review
Free English Grammar could be the very basic grammar book around which you build the entire learning process. The whole contents are devoted to explaining the construction and giving examples.
Free English Grammar's well-structured texts will allow you to understand the contents without any problems. What's more, it will encourage the English learners to further develop their language skills during studies, work and in personal life.
Do not think that without a basic knowledge of English it will be impossible to understand literature on your own. Tutorials are collections that aim to acquire knowledge without the help of a teacher. That is, the book's structure is so clear and simple that even a schoolboy can figure it out. You will surely find something useful in this free grammar book for yourself.
Free English Grammar [Free Ebook]
The book Free English Grammar is a position for those who either haven't been able to assimilate the basics of English grammar yet, as well as those who just need a quick review of the material.
The internet is full of free resources regarding PDF or Ebook formats, you just need to know where to find them and how to get the most out of them. Each of them has its advantages and you can choose the one that is most suitable for you depending on your needs. From the entrance below, you can simply read the Free English Grammar PDF book almost instantly.
You can also get the Free English Grammar ebook in just one PDF. Convenient and easily accessible, you can download it directly onto your laptop or tablet, or even on your mobile, so you can read the book wherever you go.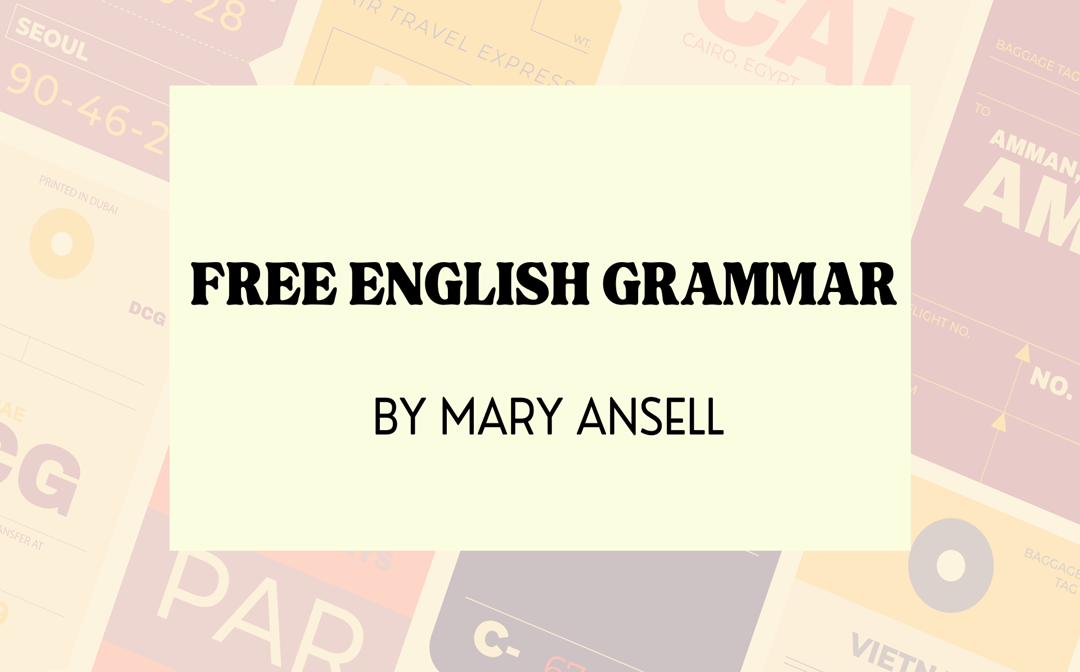 【Free English Grammar】
If you have ever purchased or downloaded Free English Grammar from online ebook stores or any other sources, and are looking for a tool to convert the ebook formats in order to read on a selected device, you must download SwifDoo PDF to have a try.
It offers the most powerful functions for decrypting and converting any ebooks to PDF and ePub.
Or you can continue reading Free English Grammar online.
To Conclude
English is one of the most popular subjects in modern society. It is constantly being talked about, it is on the list of mandatory requirements for employment, more and more language schools are opening up to learn it. Knowledge of a foreign language becomes mandatory, because now there is a chance to go beyond your capabilities and to get the most out of life.
The English teacher has probably become the most popular way to learn a foreign language. Individual approach, regular classes, maximum professional care of a specialist - all this allows you to gain useful knowledge even in the shortest possible time. But if for some reason you can't start classes, you can try to learn English yourself! To do this, there are many worthy resources such as free English grammar books in our case that even a beginner can use.